Upcoming CME
---
26th Annual Southwestern Conference on Medicine
April 27, 2017 - April 30, 2017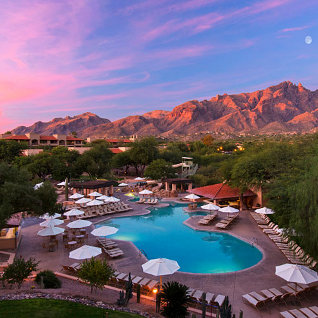 26th Annual Southwestern Conference on Medicine
April 27-30, 2017
The Westin La Paloma Resort & Spa
3800 E. Sunrise Dr.
Tucson, AZ

Presented by


in Joint Providership with

30 AOA Category 1A Credits
30 ACCME PRA Category 1 Credits(tm)
30 AAFP Prescribed Credits
30 AAPA Category 1 Credits

Click here to claim your credits and get a certificate. The Event Code is listed on page 21 of your onsite handout.

Downloads
Final Agenda
Conference App
Participant List as of April 28
Brochure
Presentation Downloads
(Faculty whose presentations are included below have given permission for sharing for your use during this event only. Click on the Faculty name to view. If presentations are not available, the faculty either have not submitted final presentations yet, or have chosen not to share them.)
Thursday, April 27
Exercise Related Injuries Geoffrey S. Landis, DO
Pain Management: Appropriate Opioid Prescribing & Integrative Treatment Methods Estelle R. Farrell, DO
Concussion Donald E. Porter, MD
Women & Heart Disease: Is There a Sex-Difference? Martha Gulati, MD, MS, FACC, FAHA
Updates in Women's Health 2017 Jennifer Howell, DO, FACOOG; Robert J. Kahler, MD, FACOG
Cardiometabolics in Pediatrics Stanley J. Goldberg, MD
Attacking Back Pain: The Various Methods & Modalities for Addressing Back Pain in Primary Care Thomas A. Coury, DO; Stephen L. Curtin, MD
Friday, April 28
Approach to Thyroid Disorders from the Primary Care Perspective Kevin M. Pantalone, DO, FACE
Substance Use & Mental Health Disorders Shabnam I. Thompson, DO
Diabetes Update 2017 Kevin M. Pantalone, DO, FACE
Atherosclerosis: Future Clinical Challenges Robert J. Chilton, DO, FACC, FACOI
Parkinson's Disease: Clinical Advancements & Strategies for Care Scott J. Sherman, MD; Robert Snyder, MD, PhD, PC; Becky G. Farley, PhD, MS, PT
From Mercy Ships to Shore: Volunteer Medicine Corinne M. McClaughry, MD
Back to Basics: Primary Care Dermatology Shannon Trotter, DO
Saturday, April 29
Pulmonary Hypertension Update Franz P. Rischard, DO
Hypertension Update Jonathan J. Taliercio, DO
Asthma & COPD Rachel M. Taliercio, DO
TB: An Emerging Public Health Threat CAPT Ha C. Tang, DO, USPHS
Antibiotics in Acute Care Fredrick M. Abrahamian, DO, FACEP, FIDSA
Transitions Through the Care Continuum: Discussions on Barriers to Patient Care, Communication, and Advocacy Stephen J. Ruffenach, DO, MS; Scott M. Bolhack, MD, MBA, CMD, CWS, FACP, FAAP; Patrick M. Noonan, DO; Karen Mercereau, RN, iRNPA
Ligamentous Articular Strain for Upper and Lower Extremities Conrad A. Speece, DO
Sunday, April 30
Zika Virus Fredrick M. Abrahamian, DO, FACEP, FIDSA
C. difficile Colitis & Advancements in Treatment through Research of the Microbiome Robert Orenstein, DO
Navigating Testosterone Replacement Therapies & Risks Sander Zwart, MD
Utilizing Technology & Medical Apps in Primary Care Practice COL Douglas Maurer, DO, MPH, FAAP; Additional Handout
Medical Informatics Stephen J. Ruffenach, DO, MS

Please call TOMF at (520) 299-4545 or email cme@tomf.org with any questions, concerns, or special requests.
---
Osteopathic Medicine Principles and Methods (Tucson Osteopathic Study Group)
May 21, 2017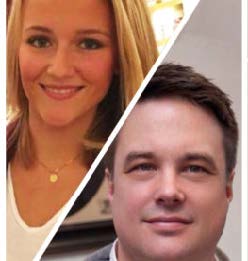 Tucson Osteopathic Medical Foundation and Tucson Osteopathic Study Group present The Abdominal Brain: Visceral, Lymphatic, and Autonomic Perspectives with Christian Fossum, DO and Caroline K. Fjeldstrøm, BSc, DO.
This workshop will focus on the role the gastrointestinal system plays in overall health and wellness gluing the brain and the body together through several integrative mechanisms. Psychological stress, anxiety, depression,
immune function, inflammation, musculoskeletal pain, functional gastrointestinal problems, and a variety of other disorders are considered being influenced by dysfunction in the brain - gut axis. This will be discussed in the context of the orchestrated function of the somatomotor, autonomic, and neuroendocrine immune systems (including the vasovagal reflexes), with visceral, fascial, and lymphatic considerations. Treatment approaches and protocols for clinical management will be demonstrated.

Christian Fossum, DO is an associate professor at the School of Health Sciences Høyskolen Kristiania, Oslo, Norway. He has previously held positions at the European School of Osteopathy (England) and the Kirksville College of Osteopathic Medicine. He lectures internationally in Europe, North America, and Asia.
Caroline K. Fjeldstrøm, BSc, DO is in private practice in Norway, and contributes to developing postgraduate programs internationally and lectures in Italy, Germany, and England.
When: Sunday, May 21 from 3 - 6 pm

Where: The Manning House - El Rio Administration - Ballroom A/B, 450 Paseo Redondo, Tucson, AZ 85701 (Park in back and the entrance to Ballroom A/B is located there.)

RSVP: Registration is complimentary but space is very limited. Please RSVP to (520) 299-4545 or cme@tomf.org before 5 pm on Friday, May 19.
CME credit will NOT be offered for this workshop.