---
Community Integrated Paramedicine Program
February 18, 2015

Community Integrated Paramedicine Program
Rio Rico Fire & Medical, Chief Les P. Caid started his career in the Fire Service in 1979. He served 25 years with Tucson Fire Department. While with TFD he worked in all areas of the Department including many years as a Paramedic and EMS Supervisor, Battalion Chief of Technical Rescue, Hazardous Materials, Support Services and retired as the Deputy Chief of Emergency Management. While with Tucson Fire, Chief Caid was recognized at the national level for his work in building the Tucson Metropolitan Medical Response System (MMRS). Les worked four years with Rural Metro Fire, as the Regional Fire Chief, running operations in Arizona and Oregon.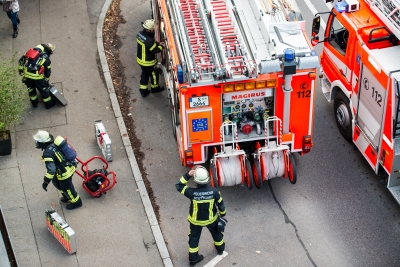 Chief Caid sits on the IAFC Exercise and Response Subcommittee. He is the EMS Representative for the Arizona Fire Chief Association, and long standing member of the AFCA Mutual Aid Committee. He is currently the Co-Chair of the U.S. EPA Border 20/20 Emergency Preparedness Task Force; Chair of the Santa Cruz County LEPC; Chair of Pima Community College - FSC-EMT Advisory Board; President of the Medical Reserve Corp of Southern Arizona. He has served on numerous boards including has served on the Board of Directors of the American Red Cross, Greater Tucson Leadership, the Arizona School Counselors Association, and World Care.
Les has an A.A. in Fire Science, B.S. in Public Administration and Master of Science Degree in Executive Leadership. After several years of prep-work by Chief Caid, in January 2014, Rio Rico Fire & Medical District started the first Community "Healthcare" Paramedic program in Arizona.

1. What is the official title of this project?
This is called the Rio Rico Fire & Medical District "Community Integrated Paramedicine Program." The term comes from "Community Paramedic " which is trademarked, and so when I first became interested in this concept in 2010, I wanted to use a term that was close enough but did not infringe on TM. When it came to name the program for a grant (we were unsuccessful in obtaining), I called it "Community Healthcare Paramedicine." Since then the concept has gained traction throughout Arizona and in 2014 Arizona Department of Health Services put together a steering group under the term "Community Integrated Paramedicine" (CIP). This is a term I support because this program truly must be integrated into the overall healthcare resources of each community, if it is to be successful.
2. Can you give us a basic overview of what this pilot project does?
The Rio Rico CIP provides in-home health care services to residents with chronic illnesses. The pilot project focuses on helping participants manage their medical conditions so they don't have to return to the hospital or call 911 often.
We identified high utilization users from our 911 system and specifically individuals who suffer from chronic disease. Once identified, we schedule appointments in a proactive attempt to help them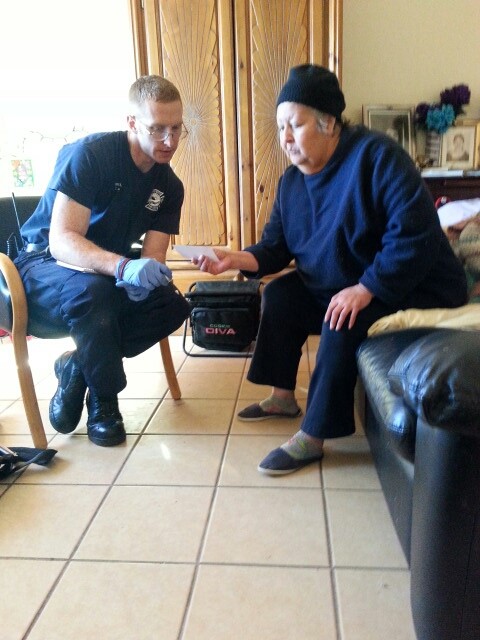 manage their disease. It is cheaper for us to send 2 FF/CEP at 2pm then 4-6 FF's to an emergency 911 call at 2am.
While at the home the CIP team will get a baseline set of vitals and conduct a health survey. Working with Arizona Poison and Drug Information Center, we do a medication reconciliation, to ensure they are taking their meds properly, that they are not duplicating medication, or have medications that are counteracting each other.
Our CIP teams, which consist of a firefighter emergency paramedic and firefighter EMT, also conduct a Home Environmental Survey & Safety Survey, to identify and mitigate trip fall hazards, mold, or other environmental issues that can adversely impact their health. If we suspect mold for example, we can work with community resources to make the home safe.
Our visits are to help guide and engage participants in the overall understanding of their health and disease process. We also want to try and identify the core reason that drives the need for frequent 911 visits, and help the individual identify other healthcare resources that exist but may not have known about, or known how to access the resource?
Our CIP program is also ideal for follow-up home visits of post discharge patients from the hospital, which I know will prove to be very beneficial in reducing readmissions. With the PPACA, there are penalties for hospitals that have patients readmitted within a 30 day period. Working with a fire based CIP team can help the bottom line financials of hospitals. If we do this right we can help the patient and the hospital that is a win/win which you have to love!
3. Where did the idea come from?
The concept of using "certified emergency paramedics" (CEP) for proactive healthcare is not new, and has been around for maybe 20 years, but the concept started internationally and slowly grained traction in the U.S. Last October, I spoke in Reno at the 10th Annual International Roundtable on Community Paramedics.
The project we started in Rio Rico (1/3/14) is the first in Arizona and from my understanding at the time was one of only a handful of Fire-Base programs. By this I mean that was being provided by a Fire Department or Fire District. Plano Fire Rescue in Texas, just started a program in November if I remember correctly.
4. Why did you decide to become involved?
After almost 35 years in the fire service, I can attest to the fact, "you can teach an old dog, a new trick". I had a FF/CEP Captain Alex Green come to me and talk about the CIP program. After some badgering by Capt. Green, and a little research I became convinced that this is an opportunity for Fire Base EMS. To me here in L.A. (Lower Arizona), Rio Rico is a beautiful place to live and work. It is however considered a rural setting and we are under resourced as far as healthcare resources and getting to those resources because of the lack of public transportation. We have no buses, or services to help our aging population get to doctors' appointments.
Most people do not know what the U.S. Fire Service is all about. They see the term "fire" and think that is all we do. We must always be trained and know how to put our fires. In actuality, fire is only a small percentage of what we do. If you look at the statistics, Emergency Medical Services (EMS) is really the bulk of what our jobs entail. Also, Community Risk Reduction is a term we have used in the fire service for years. We have been involved in the activities of fire prevention, drowning prevention, wearing seatbelts and bike safety for decades. Working proactively in the overall health of our communities to improve outcomes, is just the evolution of the fire service as far as I am concerned. To me, since we are the gateway into the U.S. healthcare system, we should embrace that fact and work to make others aware of the potential to improve patient outcomes.

5. Is there any preliminary data you can share?
We are still looking at our surveys and data for the overall year of 2014, but I can tell you we have one participant who in the first six months of 2014 reduced her 911 calls and visits to the ED by 50%. We had another, who we found local PT resources for after she was told in Tucson she could only drive back to Tucson for PT. This saved her over hours of driving time, reducing her stress and risk of MVA.
The last example I will use is we had one participant who we found out during our medication reconciliation, that she had five (5) different physicians who had prescribed to her anti-depressants. This is the kind of thing that would never have been caught without someone actually going into the home and being the eyes and ears of the PCP to ensure the reconciliation was done.
6. Are any gaps/additional goals being identified?
To me there are many gaps to fill in helping those with chronic disease. One gap in most communities is a thing called "stove piping". I first heard the term years ago when I was doing some work with the CDC in Washington DC on another community project. I was with Tucson Fire at the time but stove piping was a word used in the "beltway" and is when agencies are not familiar with anything outside their own sphere of influence. I guess you can say when there is a lack of sharing of information and/or resources, and in this instance I mean, the lack of sharing about healthcare resources. This lack creates barriers to good health outcomes. If you don't know about a resource it is not really a resource. So when we see individuals who need help while we are on a CIP visit, the team has to be the "connector" to healthcare resources.
7. How have the (EMTs/firefighters/paramedics) liked the interactions so far?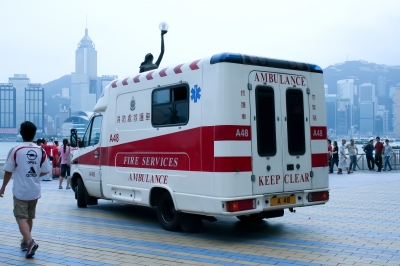 The firefighters involved with this project have experienced firsthand the positive outcomes of this project. They have established good solid relationships with these individuals in our program. It is so much easier for everyone involved to interact because this is prescheduled visit, which is a calm setting, way outside the normal stressful venue of an emergency 911 call.
8. If this program surpasses the pilot phase, will there be any cost for the patients?
Early on in the evaluation of this pilot before implementation, we identified that we would spend 10 hours a week on the CIP. We want to collect good solid data to validate our premise that this produces better outcomes. After seeing the positive effects and outcomes, we will continue this program until we find funding, but there will be no cost to the participants.
I guess you can say this is the "field of dreams" model; built it and they will come.
The Rio Rico Fire & Medical District, has applied for several grants to help fund this program. Although so far we have not been fortunate to funded, we currently waiting for pending notification of another attempt.
9. What additional training, if any, is required for the paramedics that respond to situations?
Emergency Paramedics have a very strong foundation in acute care! CEP's initial courses are between 1,200 to 1,800 hours of lectures, hands on skills training and clinical time. Once working in the field, every day FF/CEP's are seeing people in emergencies. However we have to have our FF/CEP learn to focus on a 30day healthcare picture as opposed to a 30 minute focus and short term emphasis. With the help of our supporting partners, we have brought classes that focus on care of chronic diseases such as Diabetes, M.I., Asthma and COPD.
We have been very fortunate to have great partners like Southeast Arizona Area Health Education Center (SEAHEC), the University of Arizona Medical Center and Arizona Poison and Drug Information Center who have helped identify and provide training.
10. If this program succeeds, do you think that any additional training will be required for the paramedics?
There has been much discussion about changing the CEP "scope of practice." If this was to happen, this would have to go through a lengthy legislative process. Because of this it would have to be a long term goal as it will take not only time, but agencies would have to budget to pay for training to get CEP 's up to that new level.
I do not feel that is necessary. We have found that you do not have to change the scope of practice for CIP, we just need to change the role of the CEP. We have to be proactive, work within the current scope of practice and if we do, we can have positive outcomes right away and we have proven that.
11. If this program takes off, do you think that your fire department will have to hire more paramedics/fire fighters?
If this program takes off, there will be many benefits to our communities and the fire service. Although hiring of more FF/CEP would be wonderful, this program has the potential to extend careers for those FF/CEP who are aging and may not want to or be able to "pull hose" anymore. Those individuals, who have long term experience can extend their careers by CIP and become mentors for others who are just starting out. To me though, first and foremost CIP has to prove it will provide better outcomes for the individuals, and can reduce healthcare costs. Once the data is in, we have to look for payers like the insurance companies, and hospitals to share in the savings that are gained from this. We don't need to make money providing this service, but we must cover our costs of providing this extra service.
12. Aside from the five conditions that qualify patients to enter this program (congestive heart failure, heart attack, pneumonia, diabetes, and chronic obstructive pulmonary disease), do you think other conditions will be eventually added?
Every Fire Base EMS Agency who becomes involved may have to answer this question based on the specific demographics of the community they serve. We had one individual in the program who was suffering from the effects of a CVA/Stroke. We worked with his wife and helped to make the home safer, and helped get him up and walking again. This individual did not meet our model of chronic disease, but we identified a need within our community and our firefighters could not say no, so they did the right thing. The wife and husband are now two of our biggest fans.
13. What if a patient in this program is readmitted to the ER within 30 days of their initial visit? Has this happened, or only in rare circumstances?
I am not sure I am qualified to answer this question. We have not had anyone in the program readmitted. I do know that there are penalties from Medicare to hospitals who have readmissions within 30 days. I did read one study that said a simple follow-up telephone call after discharge reduced readmissions by a low double digit percentage. That being the case, having a CIP team follow-up post discharge should have a much higher percentage of success rate. Golder Ranch Fire District, which services, Oro Valley and the surrounding area has started a CIP pilot this past July looking only at readmission. I am excited to see what they find out from their data.
14. Do you think that videoconferencing with the patient's physician during home visits is realistic? Would this constitute a copay for the patient?
The sky is the limit here, and technology is amazing and moving at such a face pace it is hard to keep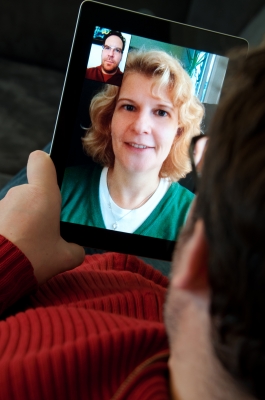 up with. To answer the question, I think that video conferencing, or any form of telecommunications (Skype or Facetime) all have great potential. However if the PCP is already being slammed in the office by patients, trying to make time to see another patient via a live feed would add to the already overburdened amount of work required. So, in my view, for this to work, the CIP team would have to preschedule an appointment with the PCP and the home visit participant. As far as this interface constituting a copay? I will leave that question up to those who decided to take up a career in law, opposed to a career in the fire service.