---
Esther Quintero, OMS II at A.T. Still University-SOMA, Awarded $5,000 TOMF Founders' Scholarship
June 6, 2016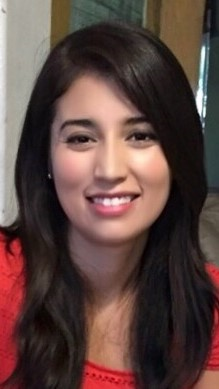 Esther Quintero, OMS II at A.T. Still University-SOMA, originally hails from Sonora, Mexico, but has called Tucson home for the past thirteen years. While exploring various healthcare and science fields in college, Esther also began volunteering in the community. "I saw a great need for physicians who were compassionate and sensitive to vulnerable populations. I then felt the need and desire to be one of those physicians myself." In addition to seeking out role models who see the patient as the priority, Esther also admires the "respect and professionalism" in the relationships her father has with his own patients.
1. What is your hometown?
I was born in Sonora, Mexico, where I lived until I was 12 years old. At that age I moved to Tucson with my family where we have lived for the past 13 years. I consider the Tucson community my community and Tucson my hometown since we have grown and developed together throughout these past 13 years.
2. What caused you to choose medicine as a career?
I always knew I wanted to serve others, but I was not sure how. Throughout my experiences I found myself enjoying caring for others directly. I was also very passionate about science, so I explored different fields in healthcare and science during my college years. At the same time I was volunteering in various communities taking care of patients, and I saw a great need for physicians in general but especially for physicians who were compassionate and sensitive to vulnerable populations. I then felt the need and desire to be one of these physicians myself.
3. Which specialty do you plan to practice?
I am interested in Pediatrics, but I would like to explore other areas within primary care.
4. What does your typical school day look like?
My typical school day varies a lot based on the curriculum. However, most times it is composed of academic activities from 6am-6pm with lunch in the middle of the day and exercise and dinner at the end of the day with my loved ones. Classes are both in the classroom and podcasts, but the majority is on podcasts which we do on our own time.
5. What qualities do you look for in a mentor or role model?
I have been very fortunate to have great mentors throughout my journey so far. I look for someone that is passionate about taking care of patients no matter what the situation is, and who sees patients as their priority. Also, professionalism and integrity are very valuable qualities that I seek for.
I admire the close relationship my father has with his patients and at the same time the respect and professionalism that exists in their relationship. Both my parents have instilled in me the value of hard work and kindness, and that is what I seek for in others as well.
6. As a mentor and role model yourself, what advice would you give to a student considering medicine as a career?
The most important advice that I would give is to explore your interests and decide which one makes you happiest. Look for that one thing that makes you smile or feel excited, and pursue it. Higher education such as a career in medicine is not easy, but the more you love what you do, the easier and more enjoyable it is. If your love is medicine, don't let anything stop you from pursuing it.
7. What is the most interesting thing you've discovered so far in your medical training?
This is a tough question. There are too many interesting things!
If I had to choose, I'd say seeing the impact education and counseling has on patients and their health. In the past year, I worked with various physicians, and I noticed that the patients who received some education about their health were more compliant and receptive to their treatments and care overall.
8. What are you most excited about doing after you become a physician?
I am very excited about being able to have my own patients and care for them; I hope to be able to structure my style as a physician according to my patients' needs.