---
Victoria Calvelage, OMS II at A.T. Still University-SOMA, Awarded $5,000 Founders' Scholarship
June 20, 2017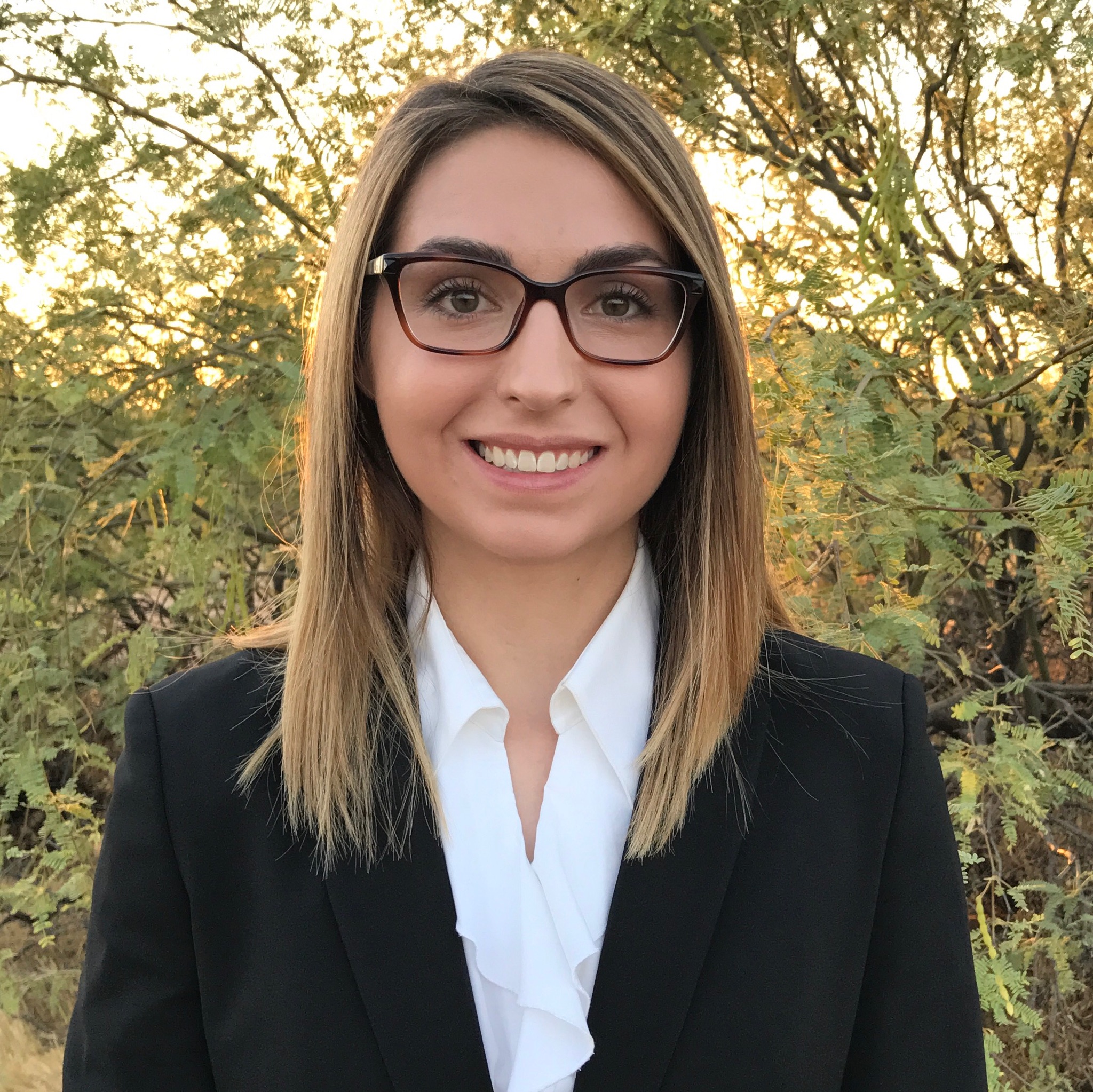 What is your hometown?

I was born and raised in Phoenix, Arizona. I currently live in Bluffton, South Carolina where I will finish my training at the local community health centers and hospitals.

What do you love about Arizona?

I love the cultural and ecological diversity of Arizona. My dog, Mia, and I spend a lot of time hiking the mountains around the Valley. We have taken quick trips to the woods in Prescott, Flagstaff, Sedona and the Grand Canyon or to the mountains in Tucson and Sierra Vista. I love that a short drive can take us to such diverse places. There's a richness here that can be hard to explain, but is truly something to experience; I love sharing it when I can.

Where did you get your bachelor's degree (and in what)?

I attended Arizona State University in Tempe and studied in the Center for Biology and Society. I earned a Bachelor of Science in Biology with a concentration in Biology and Society. I enjoyed the program so much that I stayed at ASU to earn a Master of Science degree in Biology with a concentration in Bioscience Ethics, Policy and Law.

How did you discover you wanted a career in medicine?

While I was in Graduate school, I worked as an emergency medical scribe at a local hospital where my role was to listen and write the encounter note. I was a very small part of a great team that filled a huge need, providing care for people who needed it most. These physicians worked so hard and sincerely enjoyed their jobs. Seeing their passion for helping people being realized during each shift inspired me to pursue my goal of becoming a physician as well.

Which specialty do you plan to practice?
I am interested in Surgery, OBGYN and Emergency Medicine. I look forward to gaining more experience in each of these settings during third and fourth year rotations to decide which I enjoy most.

What's your favorite part of the day as a medical student?

My favorite part of the day as a medical student is when I can bring the knowledge and tools I have gained in class into the clinic in a meaningful way. It is a wonderful feeling to have the tools at hand to address what is most concerning to patients, whether that may be through education, osteopathic manipulation and appropriate stretches to do at home, or traditional medication. It has been incredibly rewarding to follow up with patients who have felt improvement from a treatment I provided as a student. My day in clinic each week restores my drive to study for boards so I can hit the ground running during third year rotations.

Other than medicine, what do you have a passion for?

I am a passionate runner. I started running for fun several years ago and could not get enough. I have run four half marathons and I would like to start training for the next one after I complete my board exams. I love the challenge of training for something, but even when I am not training, running helps me relax and refocus. After I run, I feel ready to tackle the day.

What advice would you give to a student considering medicine as a career?
I would advise students aspiring to medical careers to be persistent in pursuing their goals. The road to medical school can be tough, and the journey as a medical student will be even harder at times. However, please do not be discouraged. The personal reward, and benefit to the community will far outweigh the personal and professional challenges you will face. Don't give up because we need smart, driven people like you to serve the community.

What is the most interesting thing you've discovered so far in your medical training?

I have learned that the medical community is incredibly supportive of each other in achieving our professional goal to help others live healthy lives. This past year, I have worked in a collaborative environment where each level of the care team was dedicated to helping me learn and improve. I did not know how encouraging the medical community could be, especially for the students. I am really excited to be able to be part of this supportive and inclusive environment. I am looking forward to teaching medical students in the future and help pay forward the vital mentorship that I have received through my training.

What unique qualities do you have that will help you become a successful physician?

I tend to be a quiet person, which will help me be successful by truly listening to patients. Being a good listener will help me empathize with patients, get to the heart of their stories, and form a strong doctor-patient relationship. This trait is important in any field, but especially important as a doctor. It will help me become a successful physician because it will help me find ways to help patients that best fit their lives.

What excites you about becoming a physician?

The thing that excites me most about becoming a physician is that I will forever be learning. I will always be presented with new challenges as I find the best way to care for each individual patient. It is exciting to know that I will be part of a field that is constantly advancing in ways to care for people, surrounded by colleagues who are equally passionate about helping others. I plan to go on a medical mission trip to Guatemala this year and I am looking forward to rising to the challenge of helping as many people as we can. I hope to be able to continue to make medical missions throughout my career.

What do you think the future of medicine looks like?

Regardless of the changes to medicine practice in the future, I believe that medicine will maintain its core values. Medicine at the heart is focused on promoting health and wellness. Serving people is why physicians are passionate about this field. No matter which changes come down the line, I am confident that physicians will stay true to the principles that have guided the practice for so long.