---
Clinical Counterstrain: Honoring the Masters by Advancing the Science
September 20, 2023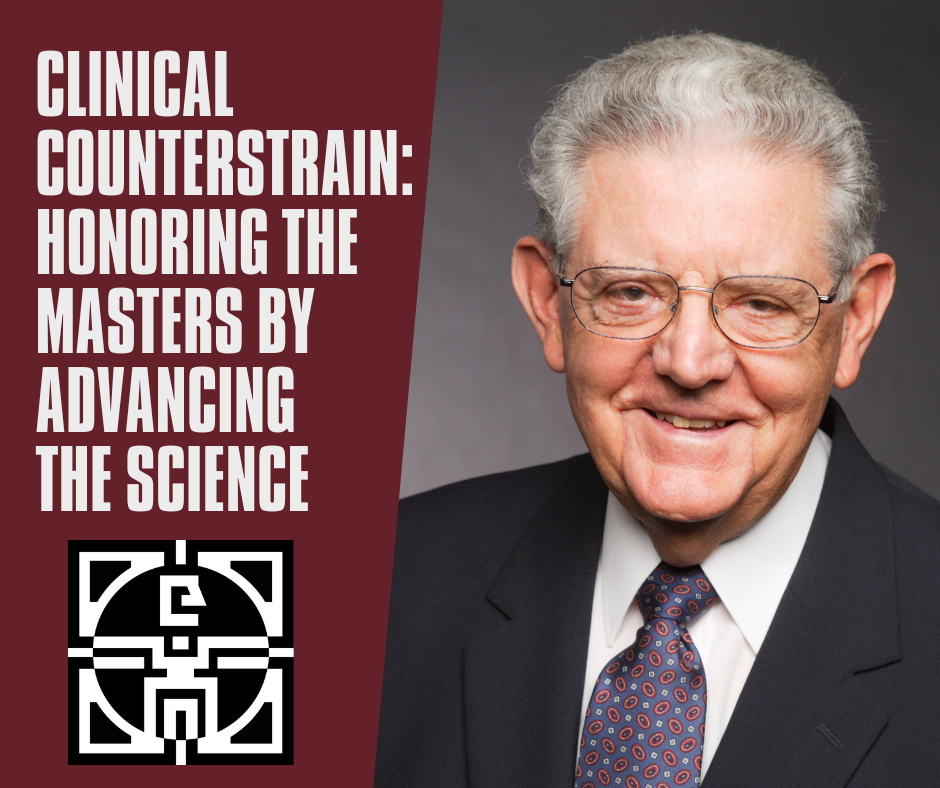 TOMF provided a $3,000 grant to support the September 8-10 "Clinical Counterstrain Applications for Today's Practice Taught by the Masters" seminar at Midwestern University-AZCOM. The course was a fitting tribute to the late Dr. Harmon Myers, a pioneer in the field of osteopathic manipulative medicine and founding member of the TOMF Board of Trustees. Attended by 40 osteopathic physicians, residents and students, the 3-day program advanced Dr. Myers' Counterstrain techniques through modern applications and insights from 5 of today's leading practitioners from across the US.
Counterstrain focuses on tender points in the body that indicate strained fascia. By using gentle positioning, the strain can be relieved, allowing the body to self-correct restricted motion and function. While simple in concept, proper application relies on in-depth anatomical knowledge and palpatory skill.
The master faculty at the seminar leveraged their decades of experience to provide new perspectives on Counterstrain. As Dr. Devine, the course director and a member of the master faculty noted, some of the novel techniques taught at the seminar have yet to be integrated into osteopathic curricula.
Beyond technical training, the seminar embodied the spirit of mentorship and advancement that Dr. Myers exemplified. Today's masters shared how his teaching shaped their own practices and expressed hope that attendees will further refine Counterstrain for future generations.
With Counterstrain originating within osteopathy almost 70 years ago, the seminar demonstrated how core techniques can be refined over time without losing their essential identity. By honoring the past and welcoming progress, the field continues to evolve in service of patients. Dr. Myers would be proud to see TOMF continue to support his life's work through events like this that synthesize the best of tradition and innovation in patient care.